India's Defense Startups: The defense industry of a country projects the strength of a nation. India has the second-largest army in the world with the third-largest defense budget (Rs 4.71 lakh crore in 2020). To keep up with requirements, India has imported around 9.2% of weapons becoming the second-largest arms importer in the world. These huge arm imports make us dependent on other nations to keep up with the supplies during adverse times. Thus, self-reliance is the key, and Indian defense start-ups are playing a major role in making India AATMA-NIRBHAR. Let's look at some of the successful Indian defense start-ups which are working in coordination with the government organizations rapidly developing India's defense Industry.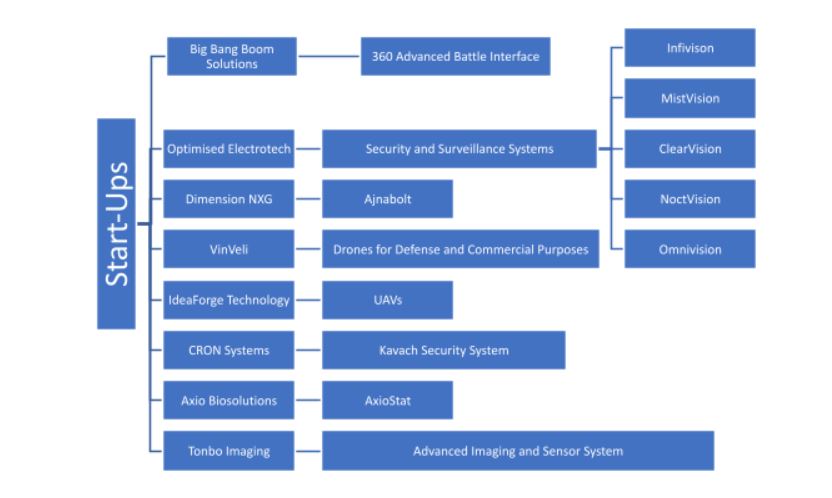 Currently, it is not possible for soldiers in the tanks to monitor everything around them because of the limited visibility range but Big Bang Solutions came up with an innovative idea for T series tanks by developing a 360 Advanced battle interface that can provide an overall view surrounding the tank. The start-up was founded by R. Shivaraman and Praveen Dwarkanath in 2018. They are also working on Boron Nitrate Hybrid Personal Combat Armour, Armor Piercing Incendiary rounds, and riot control drones. They are located in Chennai.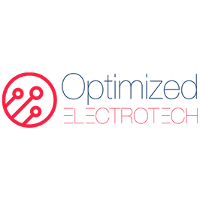 The startup was founded by Purvi Shah, Anil Yekkala, Dharin Shah, Sandeep Shah, and Kuldeep Saxena in 2017. The defense products developed by them have high-resolution sensors and cameras that can capture detailed images and automatically processes them. It can also identify whether the individuals in images are armed or not and can capture the license plate details and match the individual's face with the potential suspects. The products have a range of upto 30km and are used by the Central Industrial Security force, CRPF, Coastal guard, Indian Army, and Indian Airforce. They are located in Bengaluru.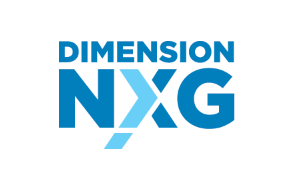 The startup was founded by Pankaj Raut, Abhishek Tomar, and Abhijit Patel in 2014. The defense product developed by them is the 'AjnaBol't and it is India's first Artificial Intelligence-powered mixed reality defense glasses. It can assist soldiers to share the information during live missions, identify the targets and use 3D holographic maps. The glasses are equipped with thermal cameras, night vision, tactical sensors and can be controlled by touch, eye & hand gestures, and voice command. It is powered by Snapdragon 845 processor. The startup is working with the Indian Army, DRDO, and the Indian Navy. They have also developed AjnaTX which can detect potential Covid 19 patients. They are located in Thane.
The startup was founded by Essaki Durai, Gokul Anandayuvraj, and Yuan Qu in 2014. The drones developed by them are used for both military and commercial purposes. Vero is the military variant UAV that has two versions, the smaller one can carry two 38 mm grenades and the bigger ones carry high explosive IEDs, 40 mm grenades with an endurance of around 40 minutes. They are working with NSG, Special forces, CRPF, the Ministry of Defense, and the Ministry of Home Affairs. They are operating from Chennai.
The startup was founded by Ankit Mehta, Ashish Bhat, Vipul Joshi, Amardeep Singh, and Rahul Singh in 2010. They are the largest manufacturer of drones for defense, homeland security, and industrial application. They have developed The 'Switch' Vertical Takeoff and Landing (VTOL) UAV that has an endurance of upto 2 hours and can fly up to an altitude of 4,500 meters. The drone is capable of operating in extremely harsh and tough conditions and has been used during flood relief in Uttarakhand and in relief missions during the earthquake in Nepal. They are located in Mumbai.
The startup was founded by Tusha Chhabra, Tommy katzenellenbogen, Saurav Agarwala and Farheen ahmad in 2015. The military product developed by them is the 'Kavach Security System' to monitor the large Indian border fences and helping the security forces. The system consists of fence posts that can be deployed 61 meters away from each other and are connected through a wireless network. If an intruder tries to cross the fences then an alarm is sounded and the armed forces are notified then, either the force can be deployed or CRON System drones or rovers can be used to handle the situation. They are operating from Gurgaon.

The startup was founded by Leo Mavely in 2008. The defense product developed by them is a medical-tech wound care product 'AxioStat' approved by the FDA. It is a hemostatic dressing used by soldiers on the battlefield to immediately stop the bleeding. AxioStat uses the positively charged biomaterial called chitosan, to react with the negatively charged particles of blood, and stops the bleeding. These wound dressings have saved many lives and are used by the army since 2014. They are located in Bengaluru.
The startup was founded by Arvind Lakshmikumar, Ankit Kumar, Sudeep George, and Cecilia D'Souza in 2012. The defense product developed by them is 'STAR' (See-Through Armor) is a combination of three-day and three-night sensors enabling a 360-degree view in any condition. STAR has been used with BMP-2 Sarath Tanks for the Indian Army. They work on advanced imaging and sensor system, inspired by a dragonfly that has upto 30,000 lenses in its eyes. They are also developing AI-enabled products like missile systems, surveillance systems, and night-vision systems. They are operating from Bengaluru.
From all these startups, we can say that all of them have worked on a specific problem and tried to find a creative solution for it by enhancing the technology. These mind-boggling ideas are paving the way towards the development of a self-sufficient defence Industry of AATMA NIRBHAR BHARAT.
Credits –  Backstage With Millionaires
* The information provided herein is, to the best of our knowledge and is only for informative purpose. If you have a news update or correction, let us know at -info@garudauniverse.com